The ABC of buying ICT for schools
Very useful article on the Guardian ICT Leadership site
Price, performance and compatibility are just some of the issues you need to be clear on when deciding on your school's ICT procurement strategy – but what else should you be considering?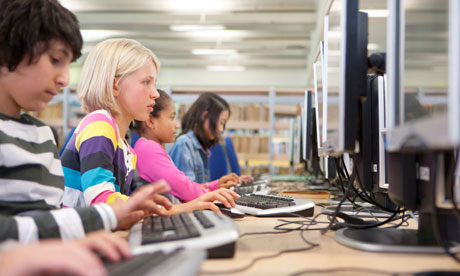 When looking to procure new ICT, senior school managers should consider not just the purchase price of equipment, but compatability with existing inventory and additional costs such as warranties and support. Photograph: Alamy
Information and communications technology (ICT) is a key teaching tool. It costs vast amounts of money. If you are a headteacher, your staff look to you to take a leading role (and the governors all have their own, different, opinions). It's a tricky scenario familiar to any senior manager making a decision on ICT – and budget cuts are making the decisions ever harder. However, a bit of background knowledge and a clear strategy for procurement can make all the difference.
The first task is to be absolutely clear about the specification. If you're buying new laptops for students, for example, will they be running processor-intensive multimedia software or will they just be used for internet access? How long do you plan to use them – and are requirements likely to change over that time? "Don't go for the cheapest on the market, but choose something that will take the workload, and you won't need to replace it in three years," advises Imre Homoki, ICT network manager at Cams Hill school in Fareham, Hampshire.
Next, do your research. Find out what technology other schools are using and whether they are happy with it. Some schools club together to share advice and tips. Although schools' ICT agency Becta has gone, you can consult other independent sources of advice, such as NAACE (the ICT association) and the Specialist Schools and Academies Trust (SSAT).
Page 1 of 3 | Next page