Counting DNA & genes needs a lot of power
Life-long intelligence is in the genes, according to new research that has been creating a buzz in the world's Psychology circles, and was recently featured in the scientific journal Nature.    The Guardian put it another way: "Intelligence tests highlight importance of genetic differences - DNA study links variations in intelligence to large numbers of genes, each with a small effect on individual brainpower."
So far, so interesting, but what's this doing on the Novatech blog?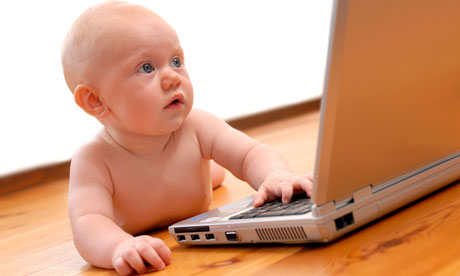 One of Novatech's specialities is our ability to build bespoke PCs, to very detailed specifications, to handle very specific tasks.  And this ground-breaking research was made possible by a cluster of Novatech machines. To explain a fiendishly complicated process in simple terms, the University of Edinburgh's researchers needed to count a vast number of genes and DNA and then cross-reference them with another huge number of data points from other research into people's mental capabilities at various ages.  It was not only a long job, but a slow job too that required billions of calculations to be made without error.
There are super-computers capable of this task, but the five and even six-figure price tags were prohibitive for the University's fabulously titled Centre for Cognitive Ageing and Cognitive Epidemiology. The Psychology Department's database manager Dave Liewald has been using Novatech for many years, so approached us to help assemble a series of powerful PCs, that working together, could handle the complex computations, quickly, accurately and within his tight budget.  Novatech duly delivered and the cluster of PCs (with a combined might of 80 processors and 120GB of RAM) set to work on some very big sums.
If you are interested in how genes effect the deterioration of brain power as we humans age (and a lot of Psychologists are), then results were truly enlightening and a real break-through in our understanding. The University of Edinburugh were rightly delighted with the media coverage and acclaim, and, although we don't pretend to understand the report entirely, so were we.
The full report is here in Nature and a slightly more 'layman' report in the Guardian here and below.
DNA research suggests genetic differences could account for up to half the difference in individuals' intelligence. Photograph: Nick Gregory/Alamy
'Genetic differences between people account for up to half of the variation in intelligence, according to a study of more than 3,000 individuals.
Intelligence is known to run in families, but no single genes have yet been identified that can be reliably linked to mental ability. Instead, researchers think, many hundreds or thousands of genes could be involved, each with a small influence on a person's overall intelligence.
"It has been getting clearer and clearer that any genetic contribution to traits on which people differ – like height and weight – comes about from large numbers of gene differences, each with very small effects," said Prof Ian Deary of the University of Edinburgh, who led the research on intelligence. "We thought that was one possibility for cognitive ability differences, and our results are compatible with that."
Page 1 of 2 | Next page